The Mid-Florida Area Agency on Aging, Inc. (d/b/a Elder Options) was established in 1977 as a private, not-for-profit 501(c)(3) corporation.
Elder Options is the state-designated area agency on aging (AAA), Aging & Disability Resource Center (ADRC), and Helpline (1-800-262-2243). The agency is charged with administering state and federal grant-funded programs and providing direct services to benefit elders, people with disabilities, and their informal caregivers in a 16-county Planning and Service Area (PSA) in North Central Florida, which includes: Alachua, Bradford, Citrus, Columbia, Dixie, Gilchrist, Hamilton, Hernando, Lafayette, Lake, Levy, Marion, Putnam, Sumter, Suwannee, and Union counties.
Elder Options' mission is to ensure that communities have a trusted and unbiased place to turn for information, resources, and assistance. We are committed to connecting older adults, adults with disabilities, and caregivers, to resources and assistance for living with independence.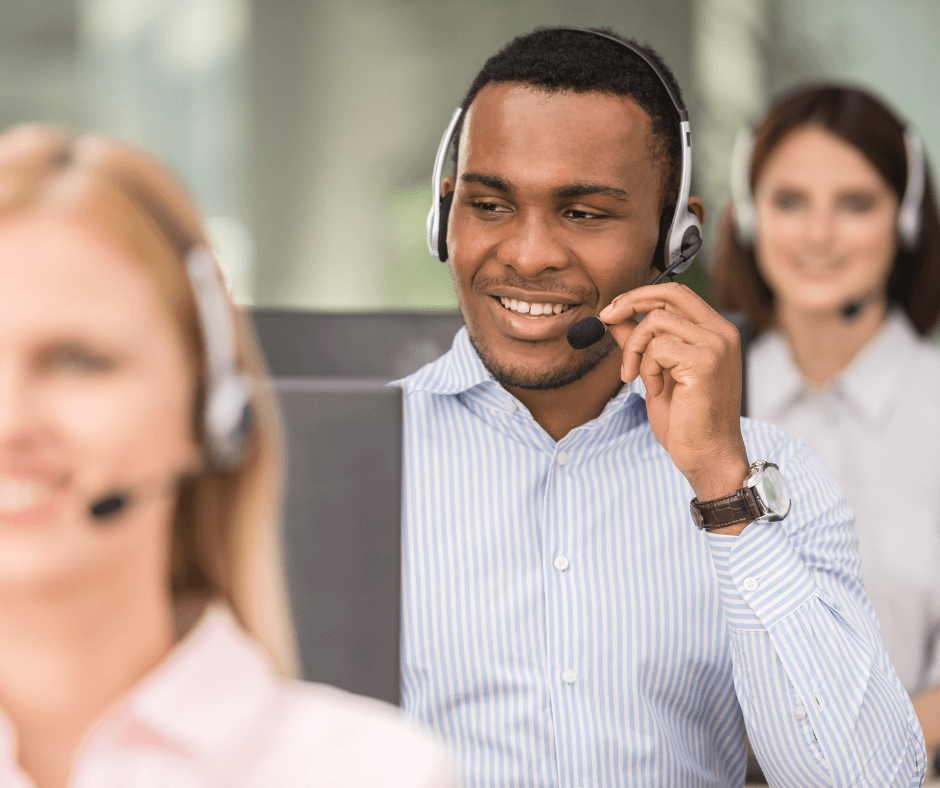 The Elder Helpline (1-800-262-2243) is a toll-free service that connects older adults, adults with disabilities, their caregivers and family members to support in our community. Our staff is equipped to connect you to sources of information, referrals, choices and assistance in accessing services.
Home & Community Based Care
Trained Elder Options staff provide counseling and screenings for a variety of in-home assistance/support or community programs, like assisted living facilities for eligible seniors, adults with disabilities, and caregivers through Medicaid. We are the state's point of entry for long-term care programs.
The Abuse in Later Life Program is designed to increase awareness of elder abuse, neglect, and exploitation. We provide resources, information, and training for those who work with older adults, as well as, assistance for older adults impacted by abuse.
SHINE – Medicare Assistance
The SHINE (Serving Health Insurance Needs of Elders) Program provides health insurance information and free, unbiased, and confidential counseling assistance to Medicare beneficiaries, their families, and caregivers.
Caregiver Training And Support
Caregiver Training and Support focuses on stress reduction and avoiding caregiver burnout. Caregiver coaches provide, knowledge, resources, and assistance to support caregivers in individual settings or in group settings.
Healthy Aging Programs empower older adults to lead healthier lives through increased movement and balance focused classes, such as Tai Chi, as well as classes related to managing chronic diseases, like diabetes.
Wellness Coaching and Support
Clients interested in implementing health-related life changes, specifically those with chronic conditions or feelings of unhappiness, can participate in our one-on-one coaching offerings.
Veterans Directed Care provides veterans the opportunity to receive the personal care services they need in a self-directed way. The program is for veterans who feel isolated, need help with activities of daily living, or have overburdened caregivers.
Here at Elder Options, we could not do what we do without people just like you. There are a number of ways that YOU can get involved! Follow the links below to find out more about the different types of volunteer opportunities available.
YOUR contribution makes a difference!
A gift to Elder Options supports seniors throughout North Central Florida. We are a registered 501(c)(3) nonprofit organization, that provides necessary resources to empower seniors, caregivers, and adults with disabilities to live with independence. Support your older adults today!
What Clients Say About Elder Options
Thanks to Elder Options Savvy Caregiver workshop, I went from being a bewildered, fatigued, and emotional caregiver to a knowledgeable, refreshed, savvy caregiver!
-
Prior to Savvy training, I was experiencing frustration with behaviors that did not seem to make sense…I enrolled in the course in order to learn more about dementia and how to balance the many demands that are made of caregivers.  The course delivered MORE than I anticipated.
-
Now, because of the teaching methods, I am able to put my action plans in writing and perform them. I am also gaining control and managing my health.
-
Excellent suggestions – reinforced some of what I already was doing
-
Class discussions were great, everyone was involved
-
Thank you so much for this information! This resource list is a wonderful starting place for me to get help for my in-laws! I can't thank you enough!
-
You do such wonderful work and help so many people. Thank you so much for your help and very caring nature!
-
I want to say that I have worked for aging services for fifteen years as the manager of their community center services, including food services, health services, etc. I am impressed with your thorough response in such a timely manner and appreciate it so much.
-
I started to feel more relaxed … I started to take things more easily and to think about me first.
-
I really enjoyed these six weeks, learning how to care for my body, to eat well and live healthy.
-
2024-2030 CCE RFP Elder Options, a designated Area Agency on Aging, is seeking proposals from qualified agencies for the designation of Community Care for the Elderly (CCE) Lead Agencies. CCE Lead Agencies provide...
Read More